Some things are just more beautiful from further away.
We have moved into our new house and I have already found my favorite spot…the roof. Here the roofs are usually left waiting for another floor to be built when the owner gets more money to build. This means the roofs are flat and there is rebar sticking up everywhere covered with upside down 2 liter plastic bottles to make it as safe as you can make rebar. But I absolutely love our rooftop.
We eat breakfast, lunch, and dinner up there. We build fires—in a huge wok that we bought from a market. In the late afternoon I like to sit up there and watch the sunset, and at night you can see all the lights of the city. It is beautiful. Being able to look over the city and the mountains is beautiful from our rooftop. I could stay up there the whole day.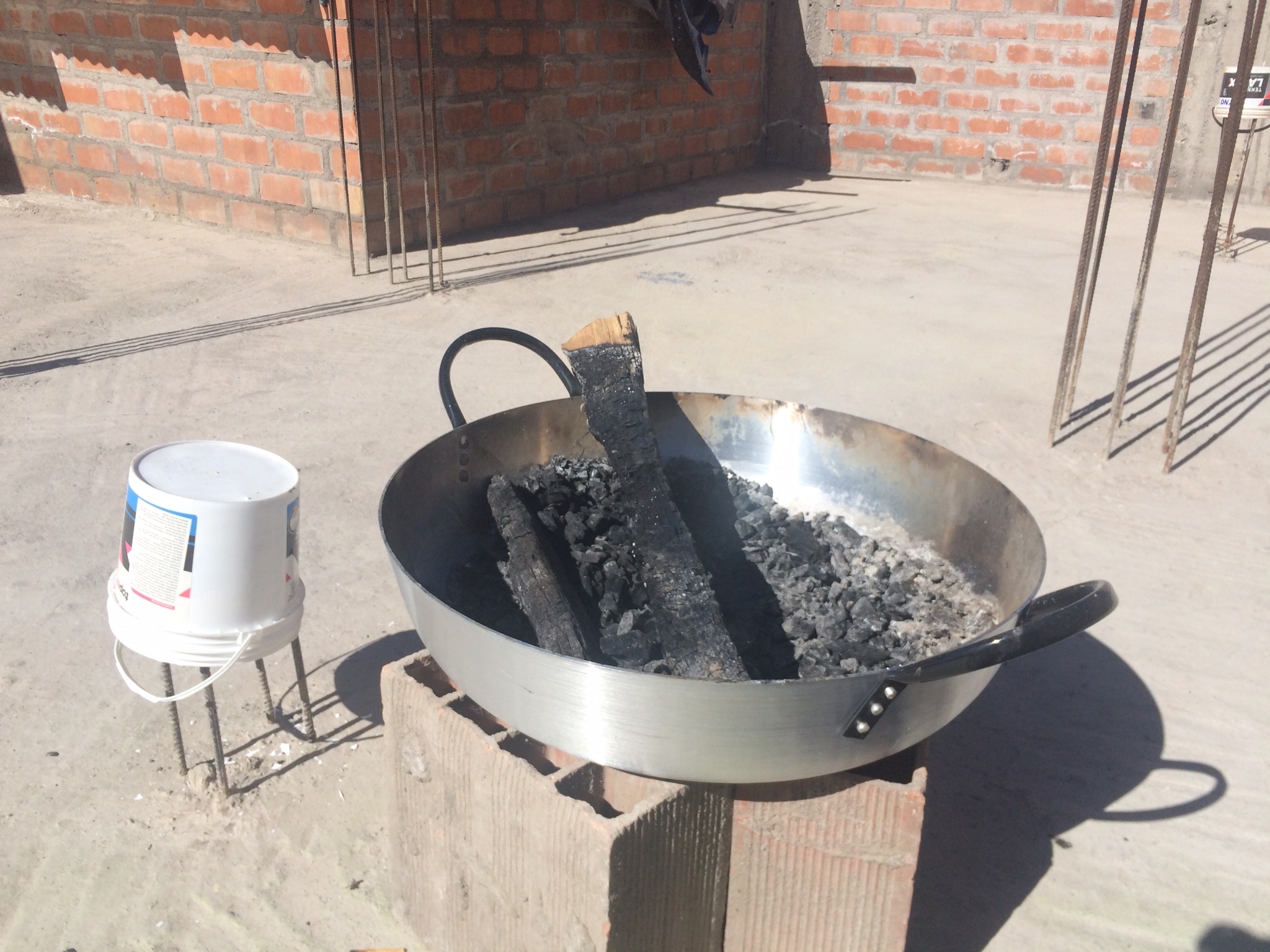 But some things are just more beautiful from further away. The city of Arequipa is…a city. People throw trash on the street, there are a lot of stray dogs, and some people like to use the streets as a urinal. Despite the street cleaning teams, sometimes it just seems dirty. And it makes me want to go back to my rooftop and look at it from afar seeing the beauty that is sometimes easier to see from a distance.
However, from my rooftop I miss out on one of the most beautiful things: coming into contact with the image of God. It is when we enter into the sometimes dirty and not-so-beautiful places that God reveals himself to us in the most revealing way: through His own image in other people.
God made us, humans, in His image, therefore, it is within human-to-human interaction that the image of God can meet the image of God. And we can be a part of that! We can be the image of God someone meets today and we too can be the one that meets the image of God. But it won't happen sitting on the roof, looking on from afar. We have to be willing to leave the security of the familiar: our homes, our churches, our roofs, our beautiful places; to see the world from closer up; to come into contact with the world, with people, with God's own image.
There we find a different kind of beauty.